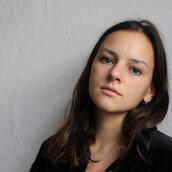 @oh_ey_sis
Hi, my name is Vika 🎨
I'm a Berlin-based creative Kopp with a focus on empowering art & product, marketing, and editorial illustrations.
---
---
Are you interested in my work?
If you are looking for a unique gift for yourself or your loved ones, how about a customized artwork?
............
Are you a business? I am always keen to hear from inspiring and sustainable brands, entrepreneurs or individuals to talk about projects.
You can approach me in English, German & Russian
---